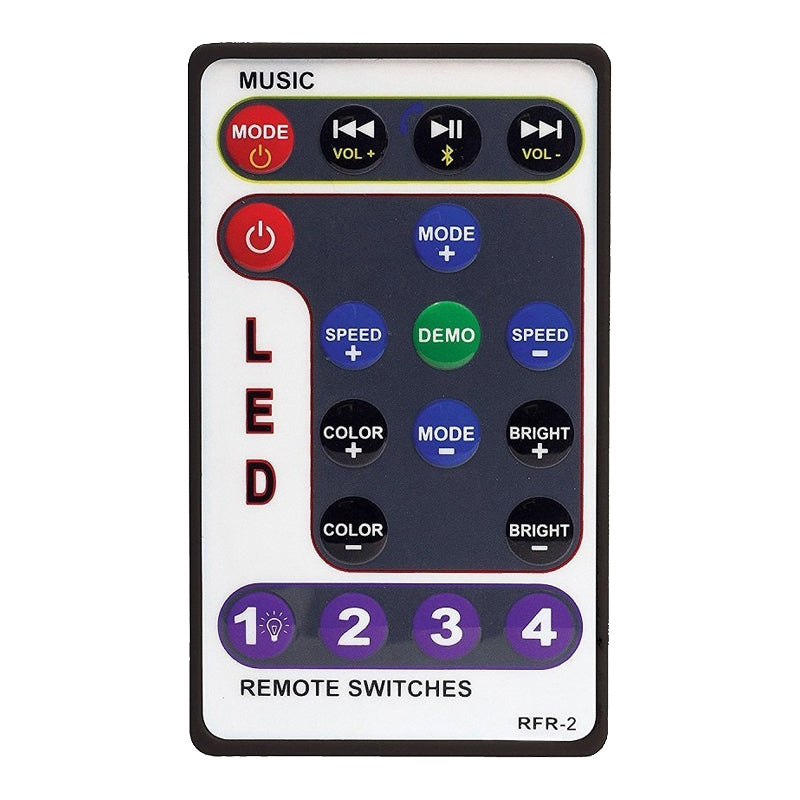 RFR-2 Original Party Bar & ATV-TUBES Remote Control
$19.99
RFR-BPB
For use with Party Bars that have a serial number of AB3 or lower
Has 1:1 pairing capability
Compatible with: BPB24, BPB24-DS & BPB36
Description
Our RFR-2 Party Bar & ATV-Tubes Remote Control has 1:1 pairing and is perfect for those who have misplaced their remotes. It must be paired to your Party Bar to work and only one remote can be paired to the Party Bar. It's compatible with Bazooka Party Bars and ATV-Tubes models BPB24, BPB24-DS and BPB36.
Confused about which remote to purchase? Feel free to reach out to us at support@orders-bazooka.com
---
---
SUPPORT MATERIALS
---
Instructions
We are using BILT to provide you with an easy assembly process! Interactive easy to follow instructions for how to assembly your new Yak Power product can be found in BILT. Head to the app store now to download the FREE app now.
---