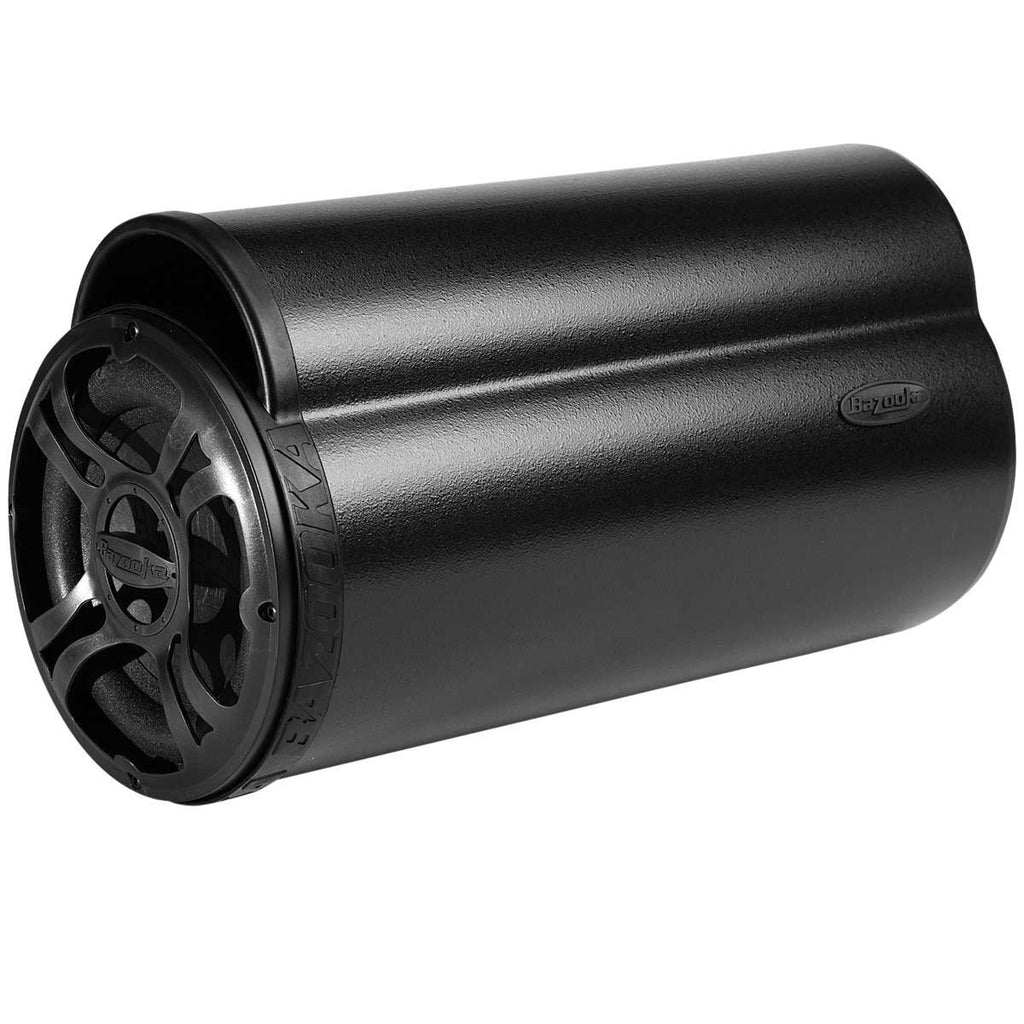 BT Series 8" Amplified Bass Tubes
$249.99
BTA8100
Bass Tubes enclosures promote maximum efficiency
Optimized for corner loading for maximum bass output
8" high power handling woofer and variable gain control
Integrated 100-watt or 250-watt amplifier
Variable 50-250Hz crossover (BTA/MBTAxx250DD versions only)
Includes straps for secure mounting
Description
Our 8" Amplified Bass Tubes are high power handling woofers that are highly efficient thanks to the Bass Tubes enclosure. They are optimized for corner loading, so you can fully enjoy all that bass! They have a 100-watt or 250-watt amplifier and variable gain control as well as variable 50-250Hz crossover (BTA/MBTAxx250D versions only). For secure mounting and easy removal, we've included mounting straps, too.
---
Specifications
Power Output 100 watts, 250 watts
Frequency Response 35HZ-85HZ
Fuse 7.5 amp Inline
Crossover Fixed
Protection No
Max Power Output 100 watts, 250 watts
Hi Input Level Yes
Battery Voltage Range 10.5-14.4 vdc
Crossover Range Fixed @ 85 Hz
Bass EQ No
Auxillary Fuse No
Remote Control RBCM-100 Optional
Hi Level Input Yes
Auto Turn On Yes
Subsonic Filter No
Power Handling 100 watts, 250 watts
Impedance 2 ohms DVC
---
SUPPORT MATERIALS
---
Instructions
We are using BILT to provide you with an easy assembly process! Interactive easy to follow instructions for how to assembly your new Yak Power product can be found in BILT. Head to the app store now to download the FREE app now.