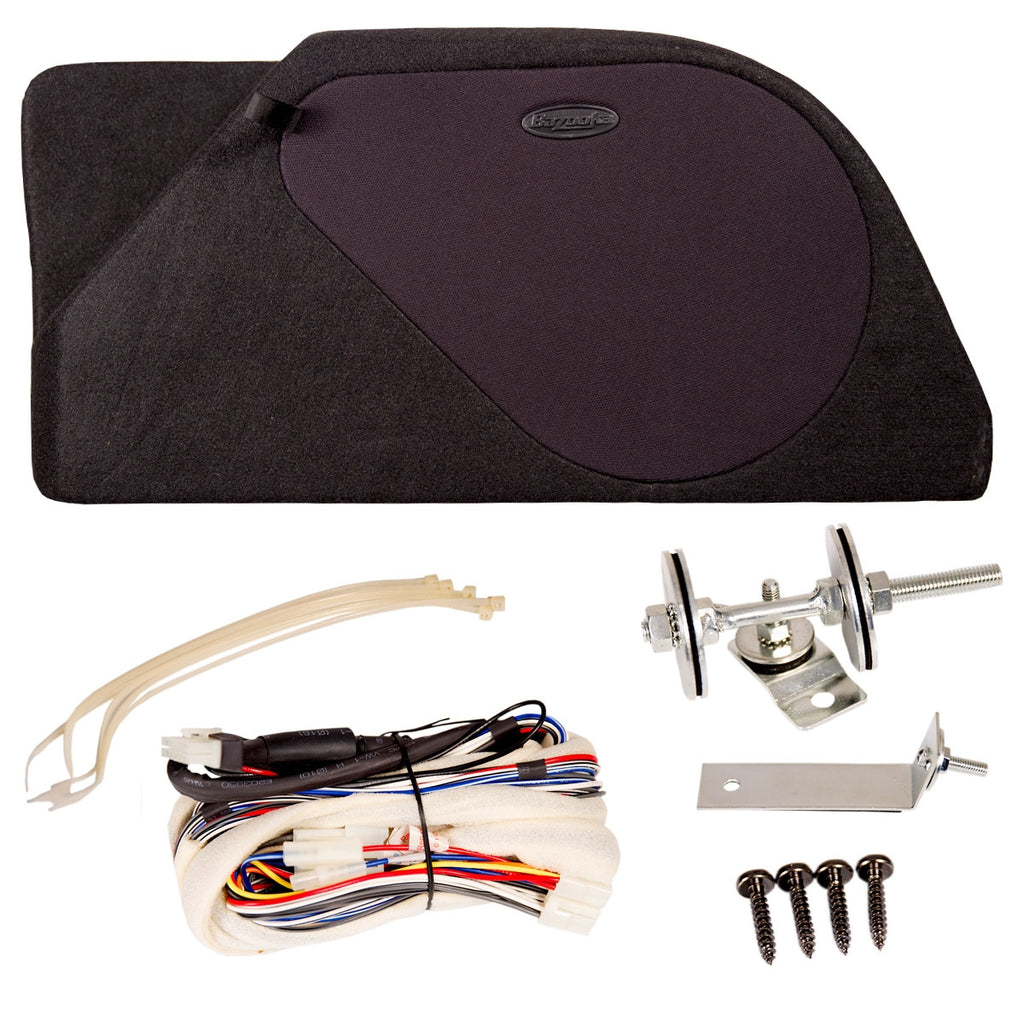 VSE-SCI-TC-04 Scion TC Vehicle-Specific Enclosure
$149.99
VSE-SCI-TC-04
Integrates into the factory sound system; not cutting, drilling or splicing required 
Includes a high-efficiency 10" woofer with a built-in 100-watt amplifier 
Includes a factory interface harness
Description
Our VSE-SCI-TC-04 enclosure was designed specifically for the Scion TC, model years 2005-2010. It integrates into the factory sound system without any cutting, drilling or splicing for a simple installation. It has a high-efficiency 10-inch woofer with built-in 100-watt amplifier and comes with an interface harness.
---
Specifications
Power Output 100 watts
Frequency Response 35Hz-150Hz
Fuse 7.5 amp
Crossover yes
MPN VSE-SCI-TC-04
Battery Voltage Range 10.5-14.4
Crossover Range Fixed @ 85Hz
---
Instructions
We are using BILT to provide you with an easy assembly process! Interactive easy to follow instructions for how to assembly your new Yak Power product can be found in BILT. Head to the app store now to download the FREE app now.
---